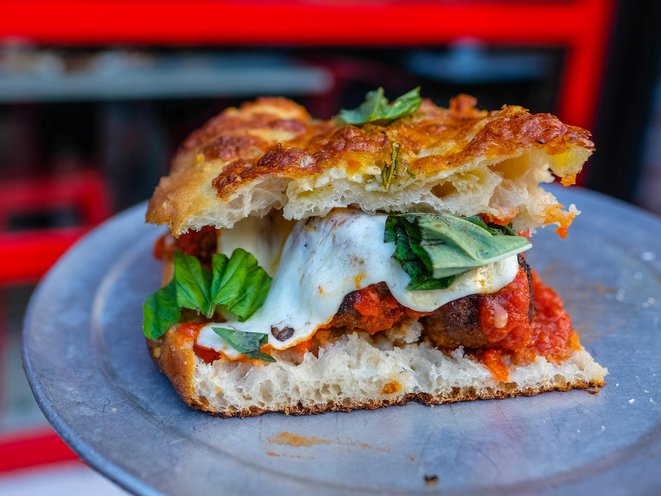 Why is this Meatball Parm so delicious? Ooh, try one.
The City's Best Pizza Place Now Also Has The City's Best Meatball Parm
Location: NY-New York City
Story Date: 1/13/2020
Publisher: Gothamist
Author: Scott Lynch
Frank Tuttolomondo, the pizza master at Mama's Too in Manhattan Valley, is not one to rest on his considerable laurels. Ever since he opened this spinoff to his family's pizza restaurant a little more than two years ago, Tuttolomondo has dreamed of selling sandwiches as well as slices out of the cramped, always crowded spot. But he wanted to get it right, meaning not only did the actual sandwiches have to be the perfect, but even more challenging, he had to figure out the logistics of adding a menu item to the already-difficult demands put upon his tiny kitchen.
Place Category: Food & Drink
Story Category: Top/Best/Coolest Lists