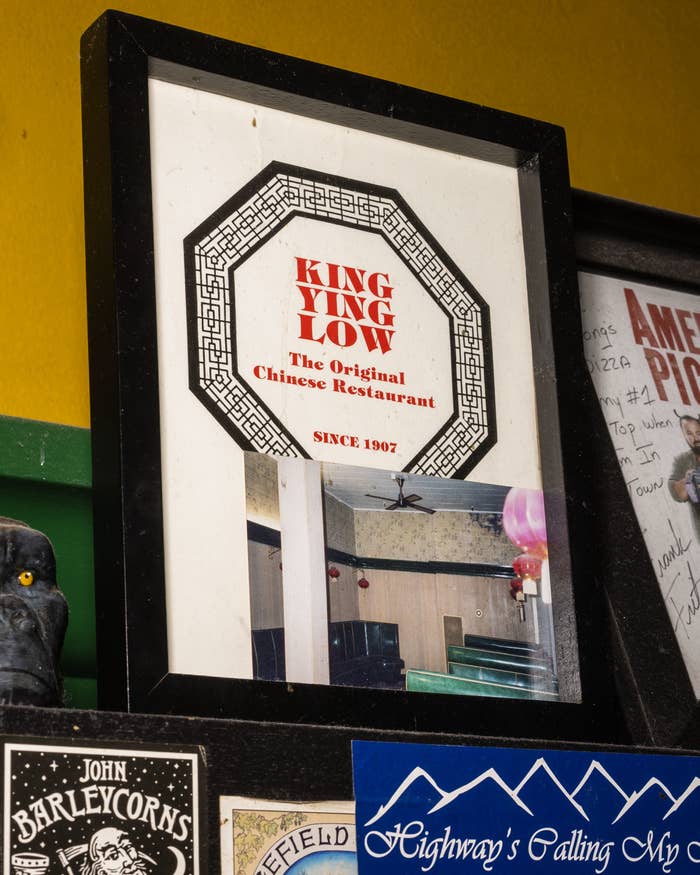 One of the weirdest places in Des Moines
Iowa's Oldest Chinese Restaurant Is Now The Weirdest Fusion Pizza Place You'll Go To
Location: ~ Midwest Region U.S.
Story Date: 2/1/2020
Author: Aaron Calvin
When you walk in, the booths in the narrow room and the mural of a heron on the back wall may seem like you've just entered a traditional Chinese American restaurant. But to the left, there's a fully stocked midcentury tiki bar that serves craft beer on tap and cocktails in heavy plastic cups etched with cartoonish iconography. Fong's — a popular restaurant that's been featured on shows like Man v. Food and The Best Thing I Ever Ate — is a Frankenstein exercise in American fusion. The menu features Chinese cheese sticks (mozzarella cheese encased in an egg roll wrapper and served with marinara sauce) alongside crab rangoon pizza (the expected combination of cream cheese and artificial crab mixed with Asiago and mozzarella cheese, topped with a sweet chili sauce and crispy wontons). The pizza is made on a crust as thin and white as a saltine cracker.
Place Category: Food & Drink
Story Category: More Unique Than Usual