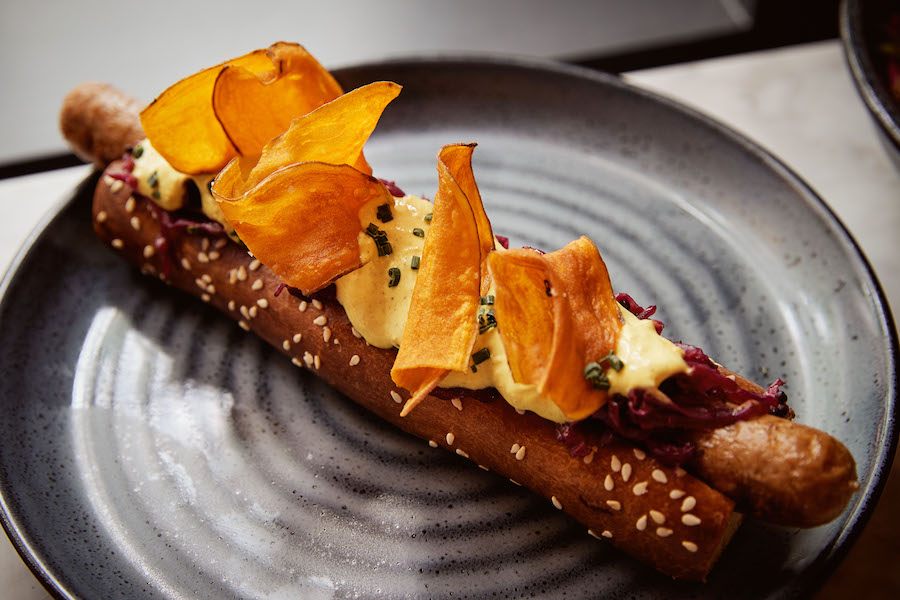 These are the burgers and hot dogs you don't want to miss.
Welcome to Philly's New Era of Burgers and Hot Dogs
Location: PA-Philadelphia
Story Date: 11/15/2019
Publisher: Philadelphia Magazine
Author: Maddy Sweitzer-Lamme
Burgers have come a long way in the last decade — from giant Village Whiskey-style patties topped with foie gras and bacon and the reign of the wild PYT burger, to the popularity of Shake Shack and the smash burger. But we're entering a new phase of the burger: The In-Between. With all the elegance that they bring to their regular menus, upscale restaurants are serving up their take on the perfect burger. Though they're still topped with gooey cheese and plenty of sauce, chefs are paring back toppings — no bacon or foie gras here. Instead, they're focusing on simple, high-quality patties and ingredients. The best part? Hot dogs are also getting in on the action with surprising toppings ready to be paired with a glass of wine or a perfectly shaken cocktail. Check out these upscale remixes on classic burgers and dogs. It's nothing like a backyard barbecue.
Place Category: Food & Drink
Story Category: