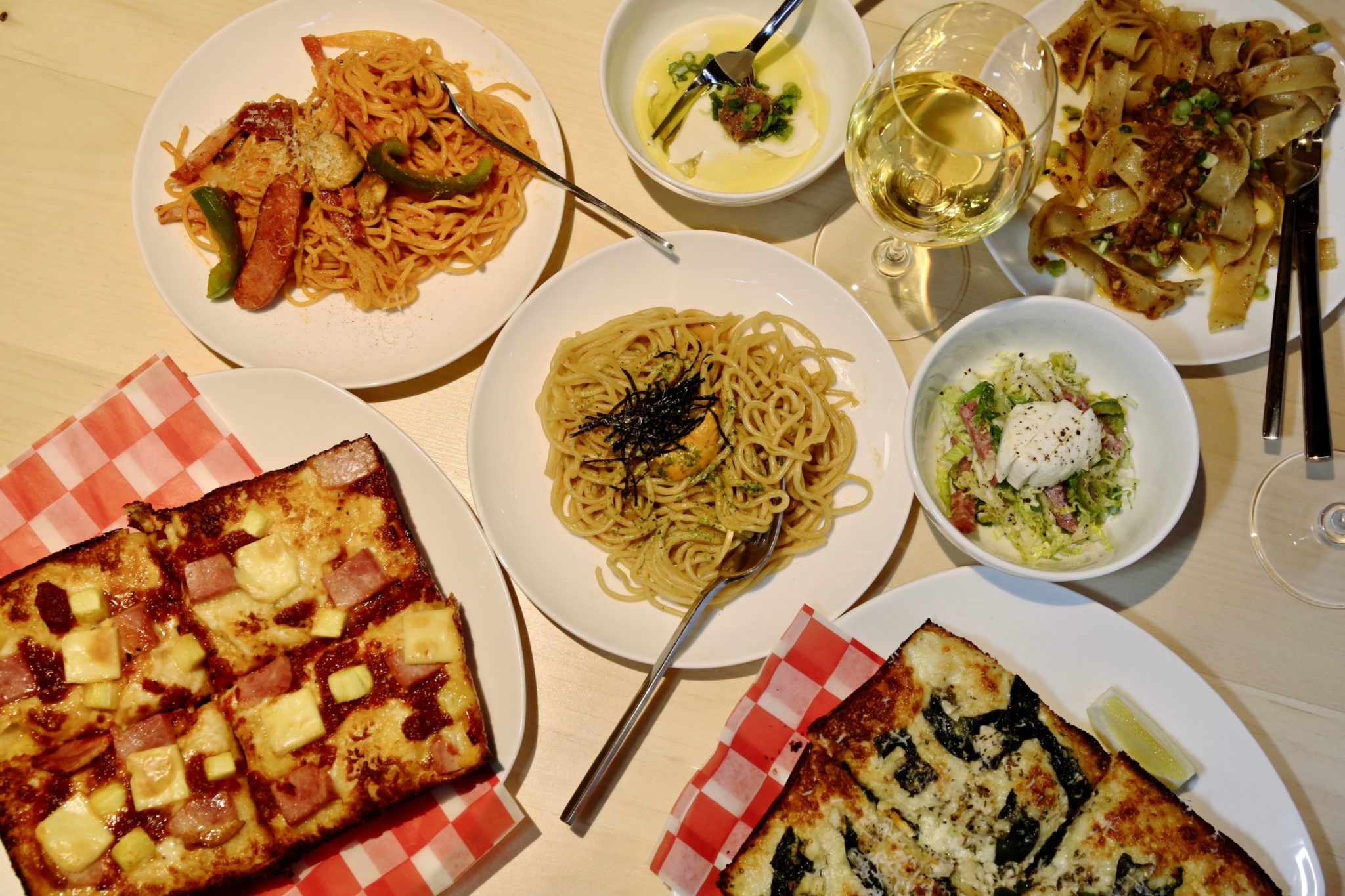 The Daikaya team explores "wafu" pizza and pasta
Japanese-Italian Tonari Opens This Weekend With Uni Pasta and Seaweed-Clam Pizza
Location: DC-Washington, D.C.
Story Date: 2/4/2020
Publisher: Washingtonian Magazine
Author: Jessica Sidman
When Mike Isabella's Italian restaurant Graffiato was on the cusp of closing, the Chinatown landlord called the team behind Daikaya next door to see if they wanted to take over the building. Initially, the answer was no. Ramen shop owners Daisuke Utagawa, Yama Jewayni, and chef Katsuya Fukushima weren't sure if they wanted to open a competing restaurant so close. Plus, what would they do with that very prominent, very expensive pizza oven? They couldn't just destroy it.
Place Category: Food & Drink
Story Category: New Places