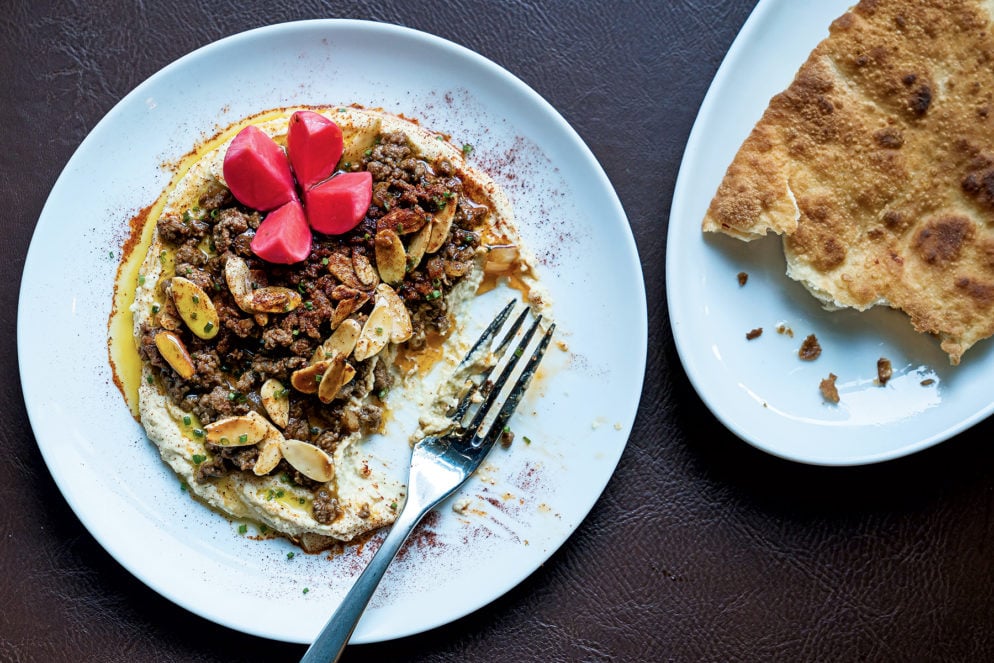 Haidar Karoum brings a hyper-eclectic mix of share plates
Location: DC-Washington, D.C.
Story Date: 4/30/2018
Publisher: Washingtonian Magazine
Author: Ann Limpert
You may have noticed a trend growing among restaurants, in which chefs abandon a focus on cuisine or theme and simply center a menu around what they like to eat. When I was in culinary school, I tried this approach for my final project—a menu that included Crisfield-inspired crab Norfolk next to my grandmother's polenta. I got a C. My teacher was probably right—it's a rare chef who can seamlessly pull off this kind of culinary dilettantism; too often it comes across as lazy planning or a show of ego.
Place Category: Food & Drink
Story Category: Review of a Place