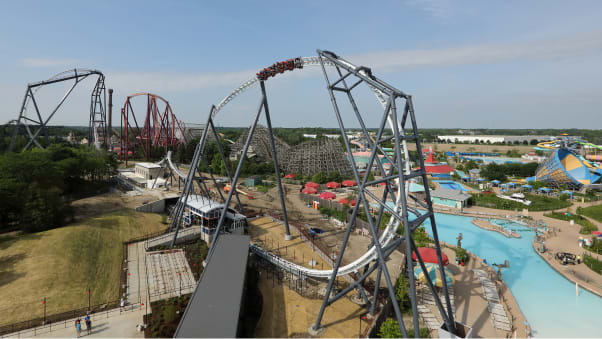 The fastest launch coaster in North America - whoosh!
Maxx Force launch coaster: 0 to 78 mph in under 2 seconds
Location: IL-Chicago
Story Date: 7/4/2019
Publisher: CNN
Author: Forrest Brown
To achieve maximum speed on most roller coasters, you slowly pull out of the loading station and ascend to the crest of that first hill with the assist of a chain lift -- and then take a dramatic first drop. That's not good enough for Maxx Force. Straight out of the station, this new, high-tech launch coaster blasts you from 0 to 78 mph (125 kph) in less than two seconds. All before you ever reach the first hill or inversion.
Place Category: Attraction
Story Category: New Places