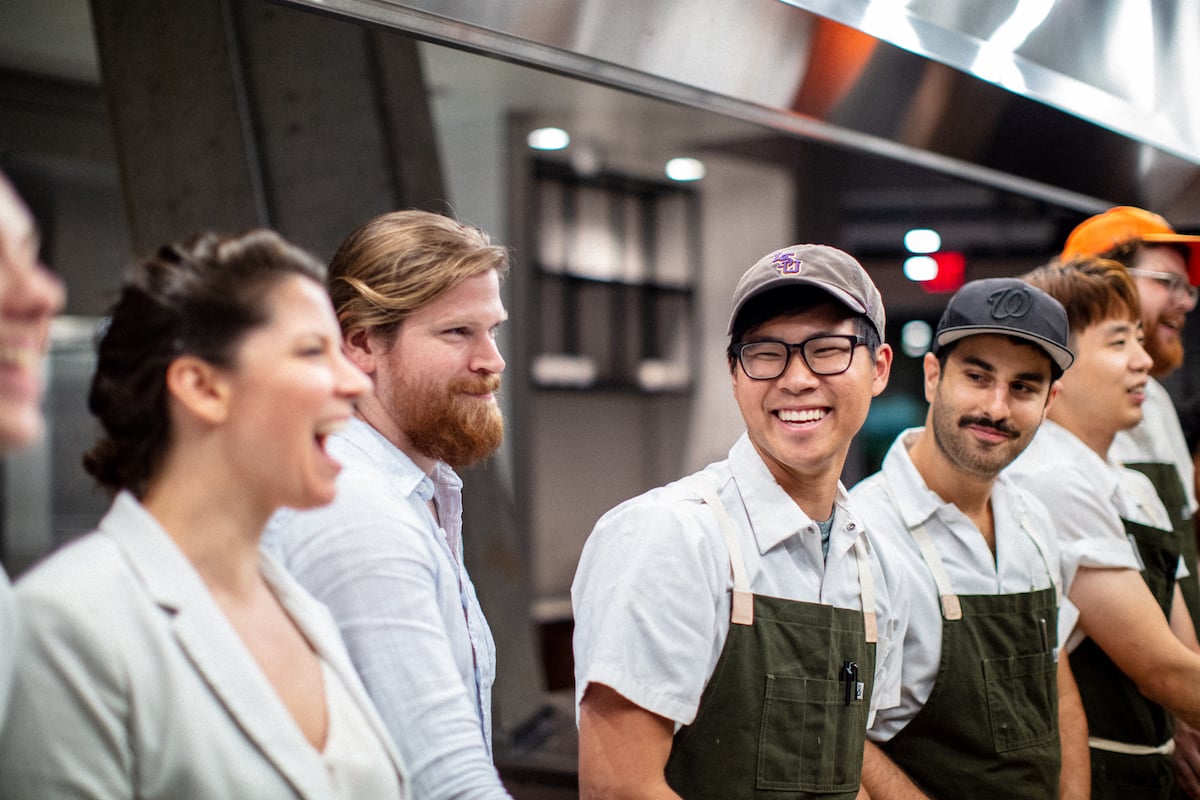 Serving dishes via roaming carts, modern dim sum-style
Emilie's Opens on Capitol Hill Next Week With Oyster Carts and Ranch-Fried Chicken
Location: DC-Washington, D.C.
Story Date: 10/1/2019
Publisher: Washingtonian Magazine
Author: Anna Spiegel
One of the most highly anticipated fall dining openings is almost here: Emilie's, the cart-driven restaurant from former Himitsu chef Kevin Tien opens on Capitol Hill next Thursday, October 10. The mod-chic space near Barracks Row centers around a vast open kitchen, and seats 158 between the dining room, a communal table, and bar/lounge areas (an 80-seat patio is opening later). A portion of the chef's creations will be delivered via carts that weave through the tables, dim-sum-style, delivering seasonal New American plates—think freshly shucked oysters, homemade breads and butters, grab-and-eat dishes like fresh tofu, or house ferments and sauces to accompany the meal.
Place Category: Food & Drink
Story Category: New Places