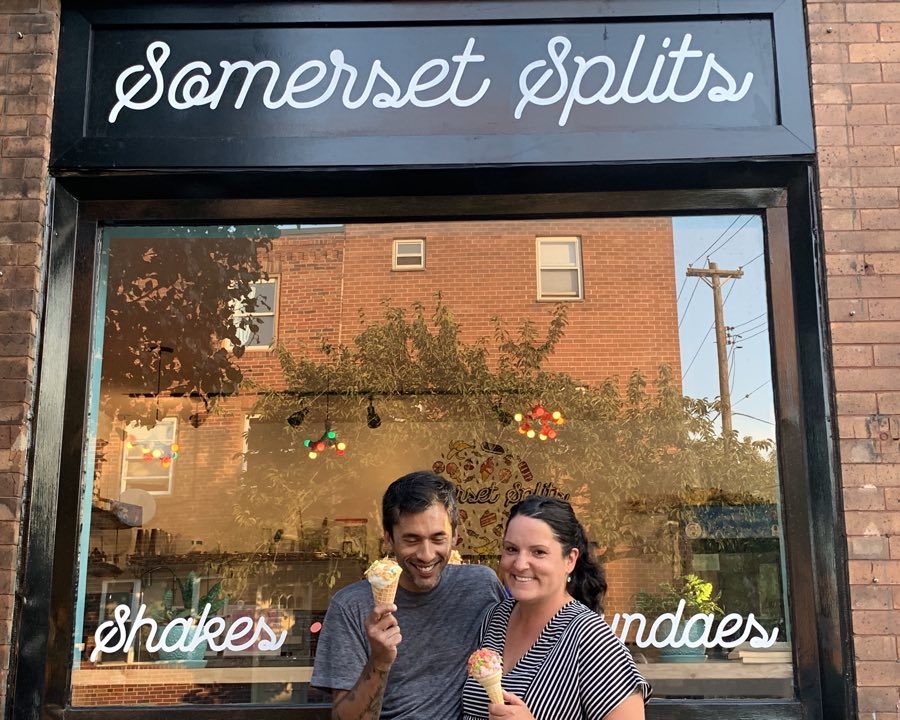 Like ice cream tacos and Tastykake milkshakes? Go here.
Eat Ice Cream Like a Kid Again at Port Richmond's Somerset Splits
Location:
Story Date: 8/21/2019
Publisher: Philadelphia Magazine
Author: Alexandra Jones
For all the buzz of its neighbors Fishtown and Kensington, Port Richmond's dining scene is just starting to emerge as a new food and drink destination in the Riverwards. Along with stalwarts like Mercer Street's Mercer Cafe and the fifth-generation original Tacconelli's Pizza, new concepts are popping up: there's chill, cozy gastropub Lunar Inn and its little sister, the Best of Philly-winning Tiny's Bottle Shop (the perfect place to grab some rosé cider or funky natural wine on your way to crush some pierogies at Mom-Mom's Kitchen in nearby Bridesburg), breakfast and lunch spot Hinge Cafe, and the new Tin Can bar, which is replacing erstwhile seafood spot Bait & Switch.
Place Category: Food & Drink
Story Category: