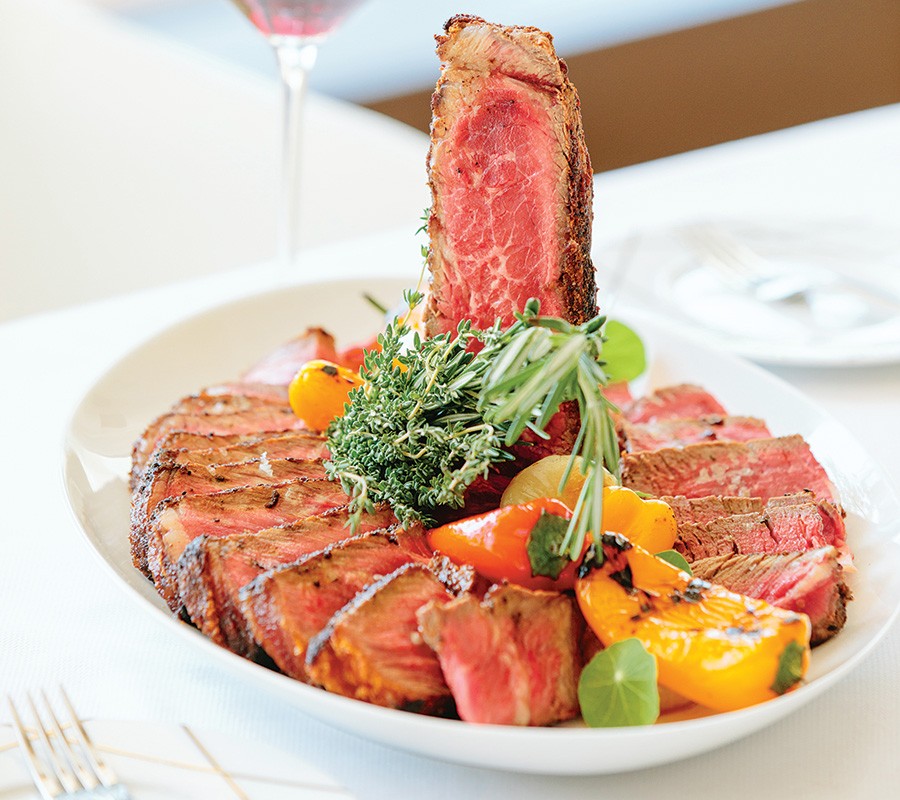 Rare is Encore Boston Harbor's destination for prime chops
Restaurant Review: Is Rare Raising the Steaks at Encore Boston Harbor?
Location: MA-Boston
Story Date: 9/27/2019
Publisher: Boston Magazine
Author: Colin Kingsbury
The stakes were high when Rare's much-buzzed-about Kobe rib-eye arrived at my table. Though small—about the size of a playing card—at $220 for four ounces, this pedigreed chop was priced for a whale. I split it in half to check the temperature—medium-rare, as ordered—then cut off a piece and extended it toward my new best friend Marianne, a loquacious Dorchester retiree seated next to me at the bar (such carnal indulgences are usually more fun when shared, after all). Prized Kobe was a first for her, and as she began to chew, her eyes widened in delight.
Place Category: Food & Drink
Story Category: Review of a Place