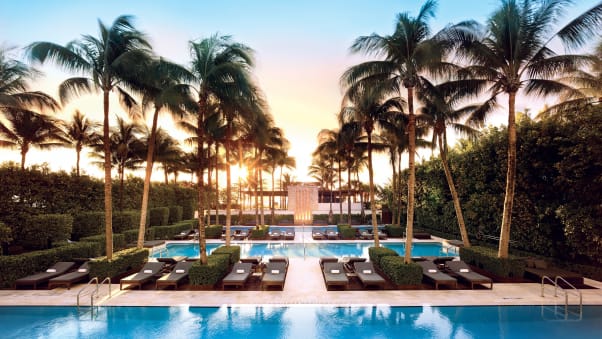 10 of the best hotels from the Betsy to the Delano
The best Miami South Beach hotels
Location: ~ South Region U.S.
Story Date: 2/21/2019
Publisher: CNN
Author: Rebecca Wallwork
South Beach, Miami's glittering showcase of a coastline, is renowned for its neon-lit Art Deco hotels lining Ocean Drive and for the lifestyle-oriented boutique properties along Collins Avenue. Most hotels have rooms with a view and the all-important pool, so how to choose the best one for a South Beach getaway? These top ten hotels may look similar at first glance, but a variety of perks and quirks helps each stand out from the pack.
Place Category: Lodging
Story Category: Top/Best/Coolest Lists